The day I arrived in Shanghai after a summer travelling in Canada, I met with my colleague, Greg Corry, Principal of Shanghai Nanyang Model Private High School's BC program (Nanmo). We proceeded to discuss the upcoming year, tentative plans, changes in procedure and the like. Just when I thought the meeting was over, Greg's eyes lit up as he told me that he'd been saving the best news for last. He told me that our school was going to have a visitor come the following week. I asked about the identity of the visitor and he replied, "Think… President Obama…"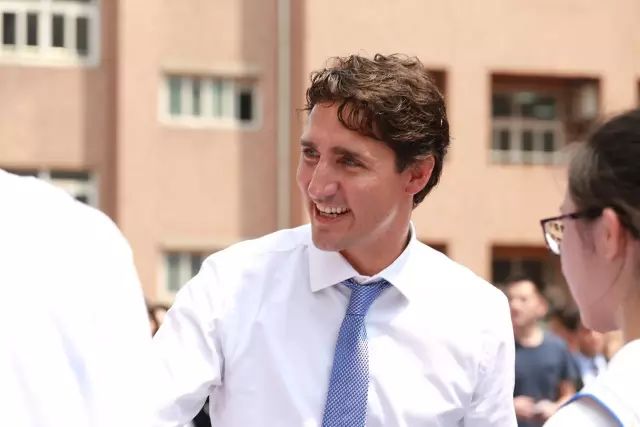 I was ecstatic when he told me that our Honourable Prime Minister, Mr. Justin Trudeau and his entourage were planning to visit our school- out of all of the schools in Shanghai! On top of that- we would also be graced with an appearance from former NBA favourite, and Nanyang Model alumni student, Yao Ming!
The news hit home the following day when Greg announced the special visit to the staff after final confirmation from the Prime Minister's office and NBA China. Smiling broadly at each other, the teachers were all in shock. Was this special visit really going to happen? The idea of Canada's new, charismatic and progressive Prime Minister coming to our 270 student BC Offshore school in the heart of Shanghai seemed surreal!
Days later, I was shaking hands with one person after another as they entered our conference room at the school. I would soon learn the names of the many people who work behind the scenes to create special moments such as the one that was being planned for us!
I had the pleasure of meeting Canadians who worked for the Prime Minister such as assistants, and both media relations and security personnel.?I also met the energetic organizers from NBA China who were preparing to host a student basketball game for the upcoming event. Here we were, a room of 15 planning the hour long visit, minute by minute, carefully thinking about all possibilities for the special day.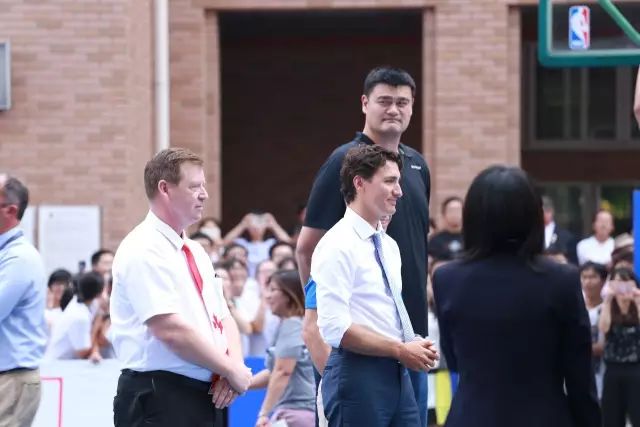 On Friday, September 2nd, 2016 the staff was buzzing with excitement. Our students had been prepped for the visit the day before, but the thrill of the occasion didn't sink in until Yao Ming stepped out of his holding room and greeted Prime Minister Trudeau at the entrance of the school. Yao Ming, who stands at 7 feet 3 inches, towered over our 6'2 Prime Minister. We watched in awe. Upon walking into the school, both guests greeted the Principal of Shanghai Nanyang Model Schools, Principal Gao, along with Greg.
To Greg's surprise, the Prime Minister inquired, "So I understand you worked in Coquitlam. Do you know Tom Harris?" Incidentally, Mr. Harris is CINEC's Superintendent of schools! ?The two shared a moment of banter, realizing how closely they were actually connected. Shortly after, Prime Minister Trudeau graciously accepted a gift from Nanyang Model High school and signed a page in our guest book.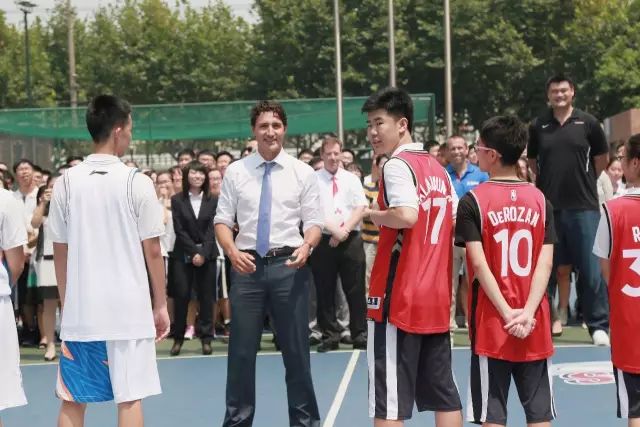 Then, the Principals and Mr. Trudeau, followed by Yao Ming and a trailing entourage, streamed out onto the basketball court. The screams of fanfare exploded throughout the crowd, as our guests of honour took centre stage and were introduced by NBA commentator and personality, DJ Jazzy Dennis. As the crowd simmered down, we listened to what our special guests had to say.
Mr. Trudeau introduced himself not just as the Prime Minister of Canada, but rather the Youth Minister of Canada because he believes so strongly in the young people of the world. He proudly revealed that he was a former BC teacher before he got into politics and because of this, visiting Nanyang Model Private High School and its BC program was especially touching for him.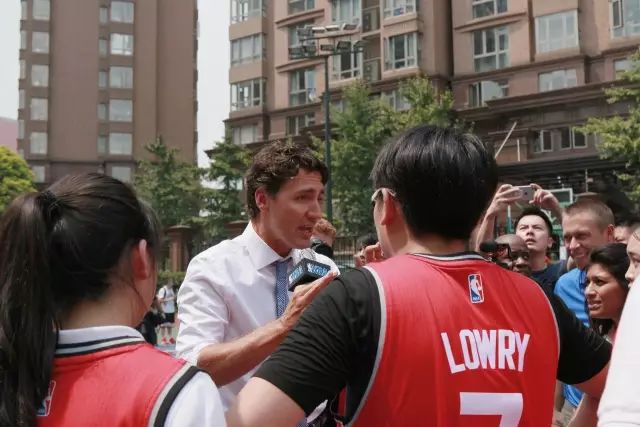 Secondly, Prime Minister Trudeau gave accolades to Yao Ming, calling him a passionate leader whose platforms are to support youth and the protection of animal wildlife from poaching. "It's important to take a stand on issues that matter to you," expressed the Prime Minister, "It's important to step up and look for your voice… ."?Mr. Trudeau ended his inspiring speech by encouraging our students to stand up for what they believe in and by thanking the teachers for supporting our students who he encouraged to be trailblazers for their generation, now and always.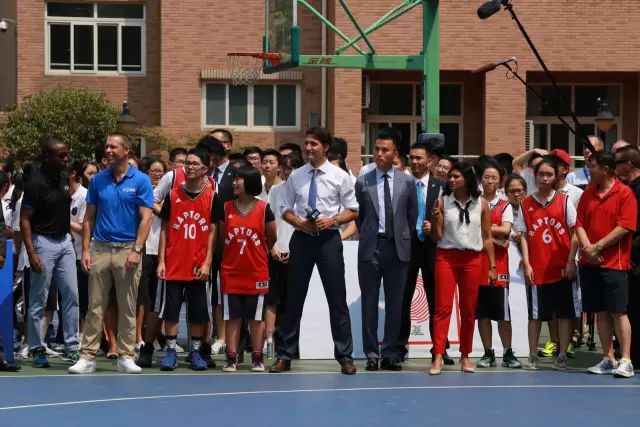 Following Yao Ming's speech, which echoed the same inspirational sentiment, the Prime Minster assisted the tip-off, and soon a Nanmo student basketball game ensued. Yao Ming proceeded to coach his "Shanghai Sharks" team while the Prime Minister went about coaching his "Toronto Raptors" team.?The Prime Minister certainly knew what he was talking about as he prompted the Raptors to, "Set up the play!" and "Defend!"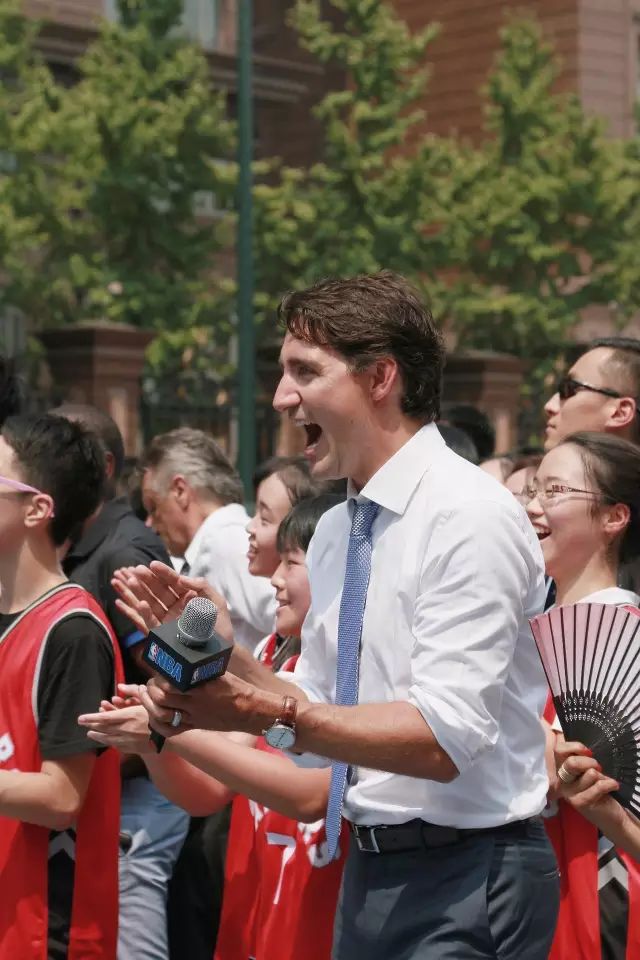 Truth be told, veteran Yao Ming has more coaching experience, as his team pulled through at the end of the game with a 1 point lead victory! Despite the loss, the students chosen to play on the Prime Minister's team enjoyed cheering with Mr. Trudeau as he let out a patriotic, "Jianada!"
The highlight of the visit was watching the Prime Minister surrounded by our Nanmo students, signing t-shirts and cell phone cases and giving out hugs. This was especially moving because he made time for them even when his assistants pushed at him to begin his exit. Up until the very end of the visit, Prime Minister Trudeau continued to show his genuine good-nature and amicability towards our Nanmo-ren.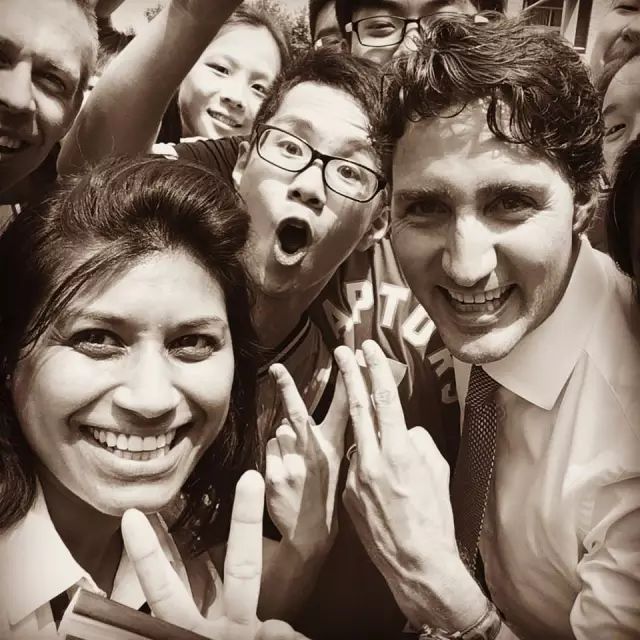 Back in the building, and almost out the front door, the Prime Minister took his final moments to meet with each one of our BC Teachers, along with CINEC's vice president, Harvey Su and board member Owen Yuan.?Many of our teachers were honoured and moved, especially Naomie Fortin, our only BC teacher from Quebec, who sweetly chatted with the Prime Minister in French. Delta teacher Tori Keller thanked him for his efforts towards women's equality and she told him that she was proud of him.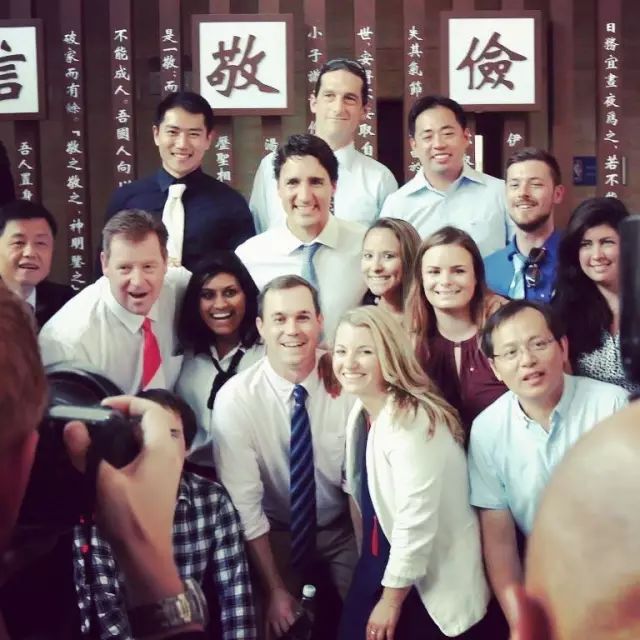 Carried by the high intensity of the moment, CINEC and Nanmo staff posed intently with Mr. Trudeau in one final moment of camaraderie- and just as fast as Yao Ming and the Prime Minister arrived, they promptly left.
In their wake, our two guests left an imprint on staff and students that will hopefully reverberate as the year progresses. Teacher AJ King remarked,
"For me it was an affirmation of what our school is all about: trying to bring a world that is often far apart just a little closer. Twenty years ago I don't think anyone could imagine an event like we had?on Friday, here in this country, nor that it would be received so easily and with so much mutual respect on both sides. Seeing the way Trudeau was with our students and how they received him provides a little more optimism about our world."
Paul Lin, an NBC student in grade 12 looked back on the day and reflected,
"It was the first time or even maybe the only chance where I could meet a sports star and a PM on the same day. It was amazing because Yao Ming is one of my favourite NBA players. This activity let me figure out that stars or Prime Ministers are just human beings. If we work hard, we can become great people like them."
These are exactly the type of values we instill in our students here at Shanghai Nanyang Model Private High School, BC Program: If we work hard, we can become great people. Positive relationships are necessary to build a positive world. Following one's convictions can lead to success. And finally, what we have all learned from the Prime Minister's special visit:?It is possible to be only one person, yet make a great difference in our world.
Thanks for the reminder, Mr. Prime Minister.
Written by: Nicole Carvalho, Vice Principal of Nanyang Model Private High School